Holiday Specials
Available on our Website for a limited time
Holiday Special - One Hour Massage - $79
Steam Sauna Massage On Sale for the Holidays!
Only 110.00 For an 80 Minute Steam Sauna Massage (Originally 125.00)
Buy Two One Hour Massages for 79.00 and Get
a Free 30 Minute Gift card for a 30 Minute Infrared Sauna or Salt Therapy Treatment!
Holiday Combo - One Hour Massage + Salt -$94
Holiday Combo - One Hour Massage + Sauna -$94
Holiday Pass - One Hour Massage +Salt + Sauna -$104
Checkout out our array of wellness products ranging from our Wellness coffee's, honey's, bath bombs, oils, and Balms.
Great gifts for someone special or just for yourself!
Our Salt Room Is Now Open!!
NEW THERAPEUTIC SALT THERAPY ROOM! Not All Salt is Created Equally! Our Salt Is More Effective then Himalayan Salt
Click on the link on the left to learn more about the benefits of Salt Therapy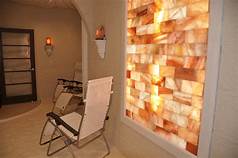 NEW HIMALAYAN HOT STONE MASSAGE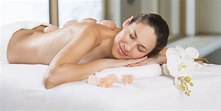 Infrared Sauna With A.R.T Technology ( The World's First and Only Full Spectrum Infrared Sauna)
All three infrared wavelengths
Six pre-set wellness programs. Android-powered control panel -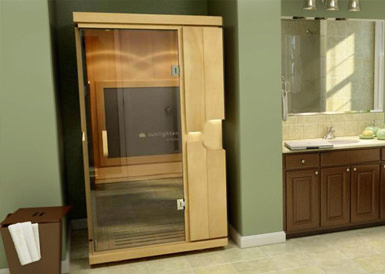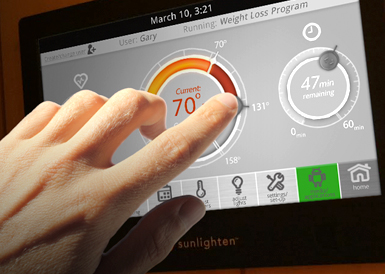 4 Celebrities Who Use Infrared Saunas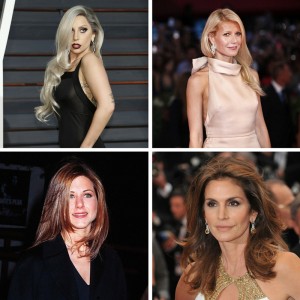 Need one more reason to try out infrared sauna therapy? It's one of the most significant anti-aging trends in the celebrity world! Health-focused celebs are touting the benefits of infrared saunas – from detox to weight loss to improved sleep – as a critical component of their health and wellness regimes. Some even claim infrared saunas as a secret to their beauty! Just check out these four superstars who use an infrared sauna on a regular basis.
Jennifer Anniston
When it comes to beauty, Jennifer Anniston is all about the natural methods, including infrared sauna use. During an interview this summer about her fitness and beauty tips, Anniston shared her love of infrared saunas, citing their detoxification, relaxation, weight loss and skin rejuvenation properties. Anniston cites the cell generation benefits of infrared sauna use in particular as a secret behind her flawless skin. (Her other big secret to healthy skin? Hydration! We're on board with both those things, Jennifer!)
Lady Gaga
Pop music queen Lady Gaga is a frequent infrared sauna user. She recently shared a post on her Instagram of an infrared sauna therapy session with her friend, who is suffering from stage four cancer. The singer uses infrared saunas for her own health needs, too. In an Instagram post from early June, Gaga said she frequently uses an infrared sauna for pain control.
"I still dealt with bone inflammation from my hip injury two years ago. But I keep control of pain with the infrared sauna. A great investment for everyone, I use mine every day. Getting my body ready for the show tonight!"
Cindy Crawford
Cindy Crawford might be closing in on 50, but she certainly doesn't look it. Thanks no doubt in part to her strict beauty regime; the supermodel has maintained flawless hair and skin for decades. In an interview with Into the Gloss, Cindy dished her best beauty secrets – one of which is spending at least 20 minutes once a week in an infrared sauna. Cindy praises infrared saunas for many different health benefits: detoxification, relaxation, and improved circulation, as well as its many benefits for the skin, including collage reduction and enhanced skin tone. Cindy also says that regular sauna use helps improve her sleep – and gives her 20 minutes of uninterrupted reading time!
Like us on Facebook to receive exclusive discounts! Like us today!
Please Book online: http://www.vagaro.com/LiveWellTherapeuticMassage
Shireen Mullink LMT. 2092 NCBTMB Certified. Owner of Live Well Therapeutic Massage Centre of Oxford, Ms. Welcomes you to Live Well Therapeutic Massage Centre. We are Located at 2621 West Oxford Loop Suite C. Oxford, Ms. 38655.
Shireen has been serving the Oxford area for over four years. The Charm and Quiet Surroundings provide the perfect atmosphere for an incredible massage. We specialize in providing quality and affordable therapeutic massage services which include, Swedish massage, Deep Tissue massage, Hot Stone massage, Steam Sauna massage, Cupping, Sports massage, Trigger Point massage, and Reiki.
Our services will be integrated to provide the best wellness care for you. We are pleased to announce that we will be able to provide 3 Wave Length infrared Sauna for your health and well being. We are dedicated to providing our clients with the best service and customer satisfaction and strive to meet your individual needs. Whatever brings you to Live Well Therapeutic Massage we look forward to helping you achieve greater wellness and to Live Well!!